1909 Krakauer 56" Upright Piano s/n 33217
Mahogany Finish, Filed Ivory Keys, New Bridle Straps, Reshaped Hammers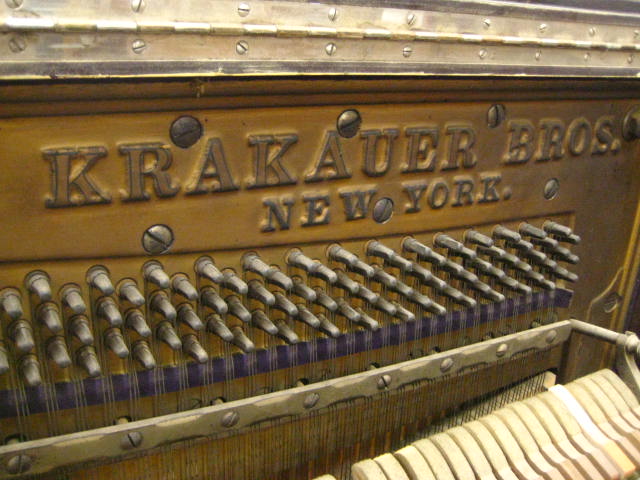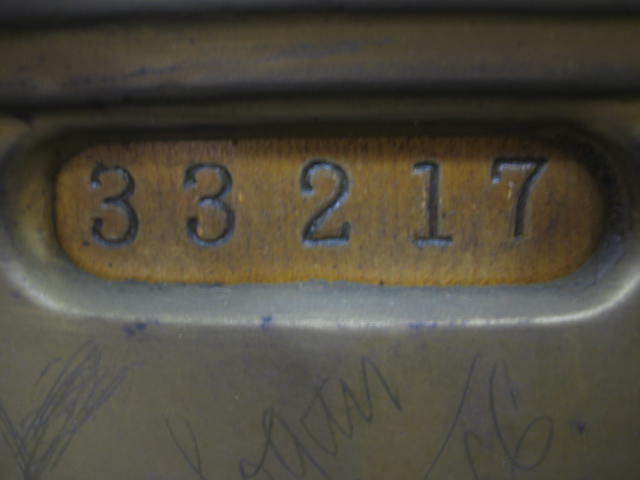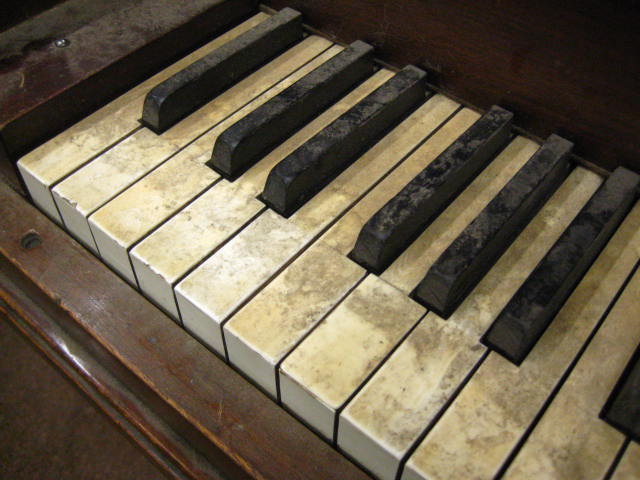 Before pictures of dirty and yellowed ivory keys.  The front lip was already filed.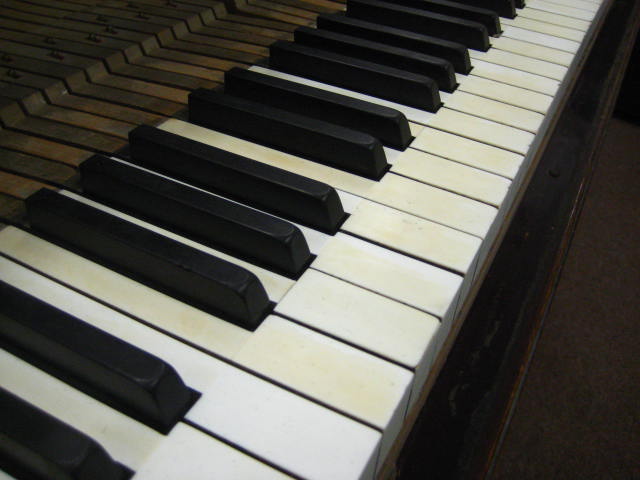 Clean up ivory keys.  They were sanded and polished.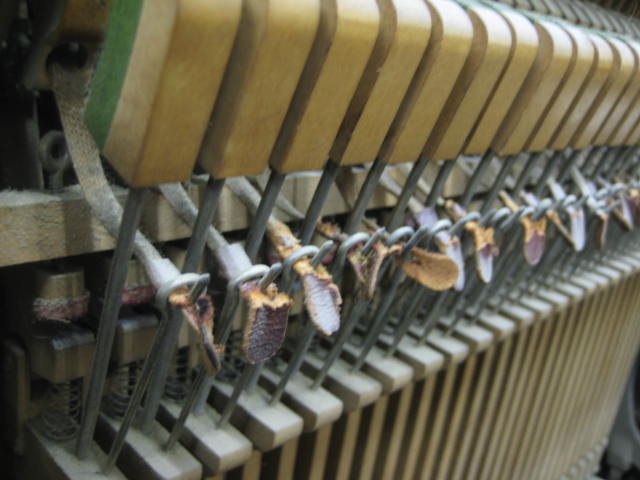 Old rotten leather bridle straps.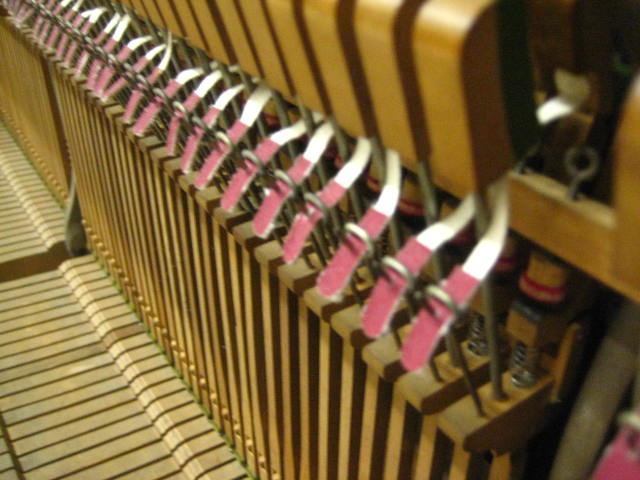 New bridle straps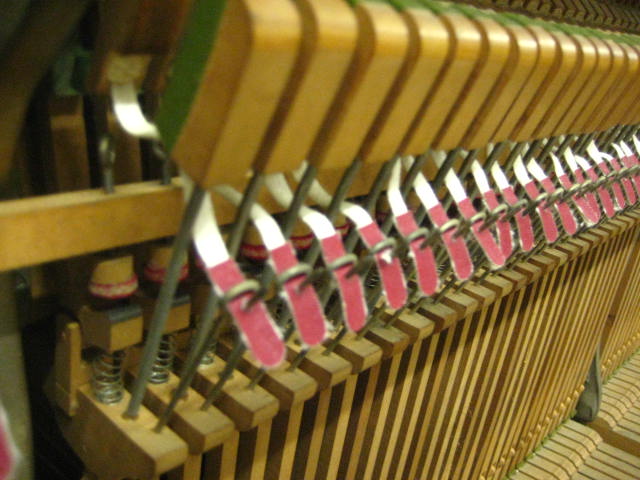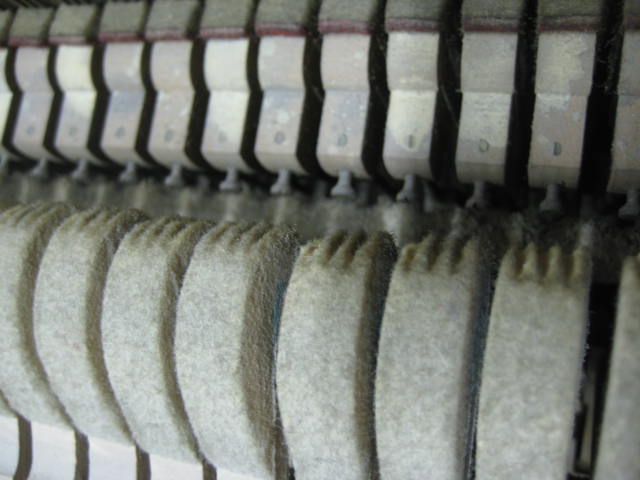 The face of the hammers were very grooved from use.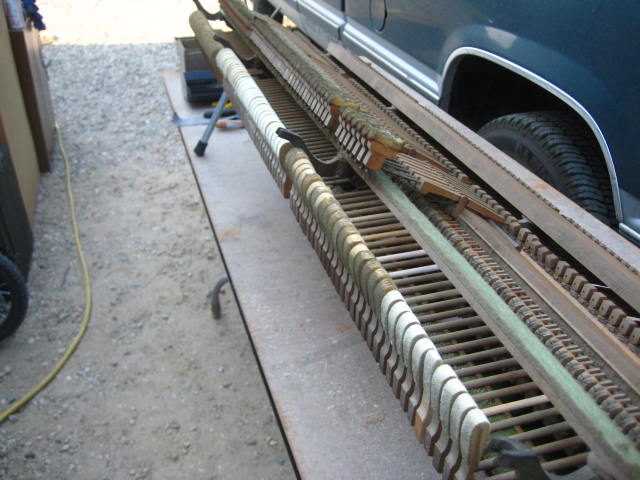 We show the process of reshaping the hammers to eliminate grooving.



Hammer reshaping complete.



2 hammers shanks were broken. The hammers were still in the piano.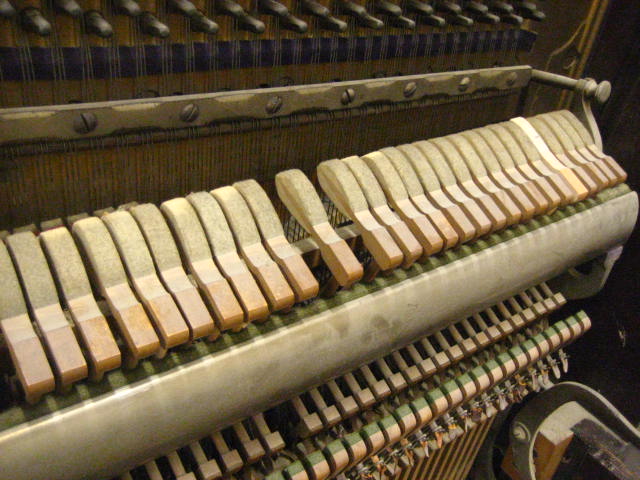 Notice that someone had replaced a treble hammer in the past - right end.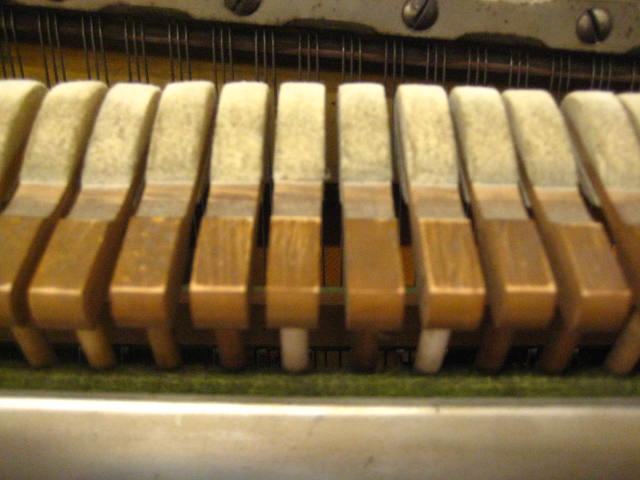 2 broken hammer shanks are now repaired.