1903 Ivers and Pond Upright Piano s/n 33487
Bookmatch Walnut Finish 
Piano is newly refinished.  Action is refurbished.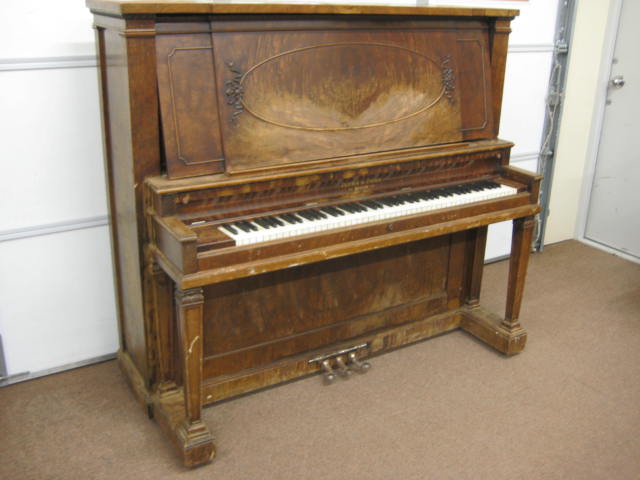 Before Refinish                After Refinish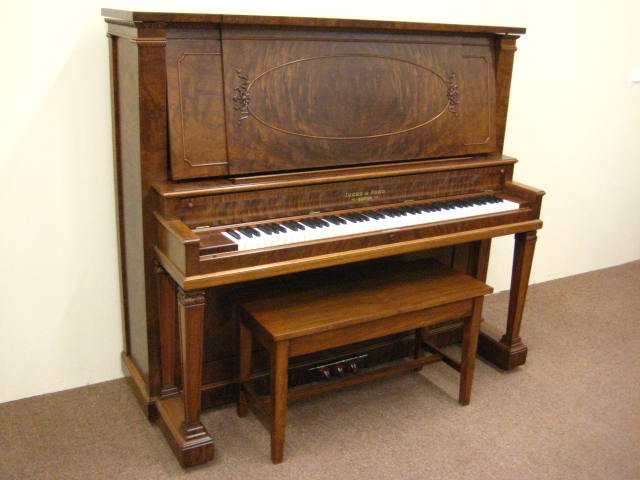 New pictures 1 of 6,  This is the closest picture to proper color shown



New pictures 2 of 6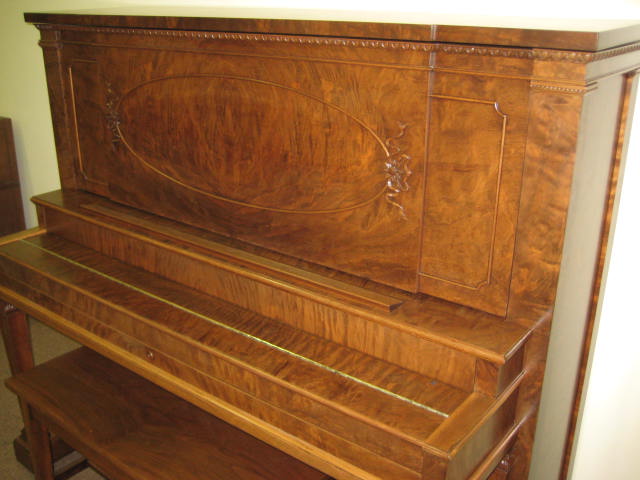 New pictures 3 of 6, Piano is not this yellow
The practically perfect repair of music desk and pedal board veneer is a miracle.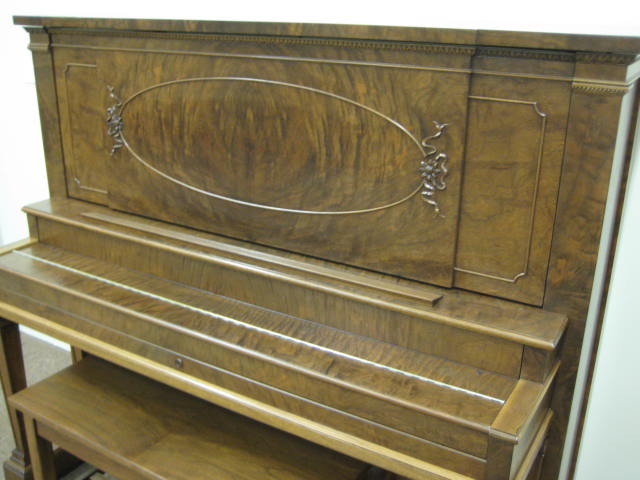 New pictures 4 of 6,  Piano is not green but darker brown like walnut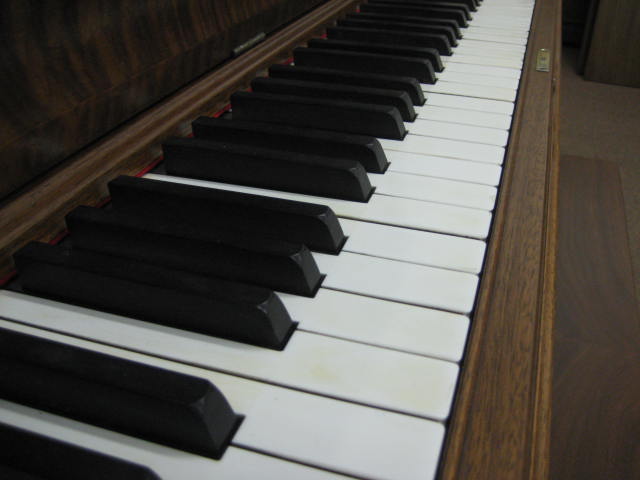 New pictures 5 of 6,  Ivory keys have been whitened.  They turned out very nice.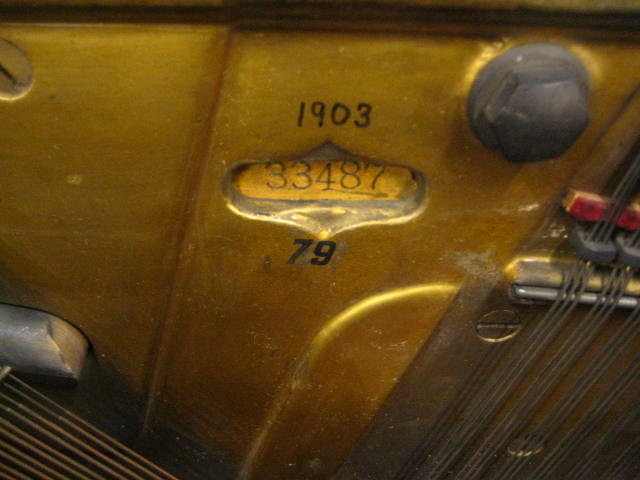 New pictures 6 of 6