1974 Baldwin Hamilton 45" Studio Piano.   Bench Included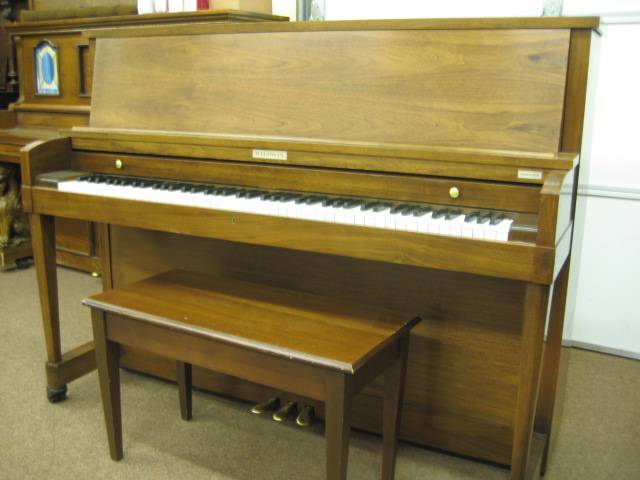 Normal wear and tear on walnut finish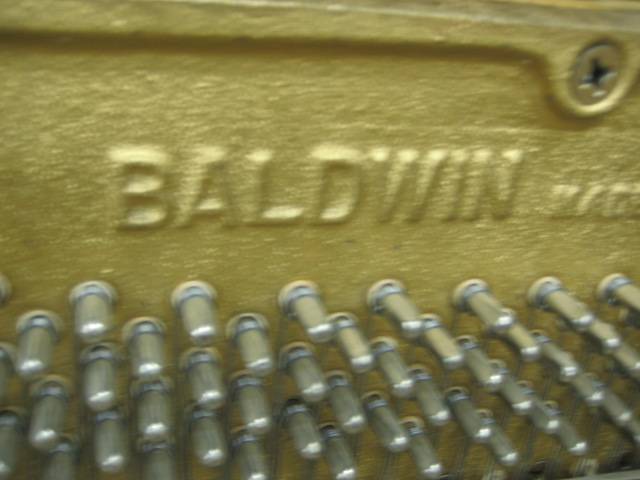 Nickel plated tuning pins - no rust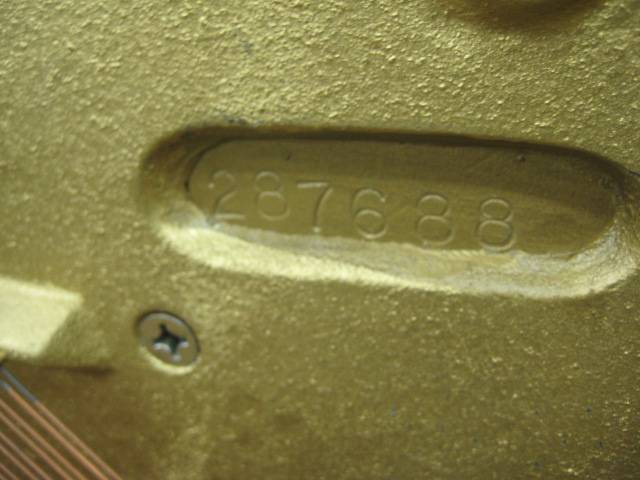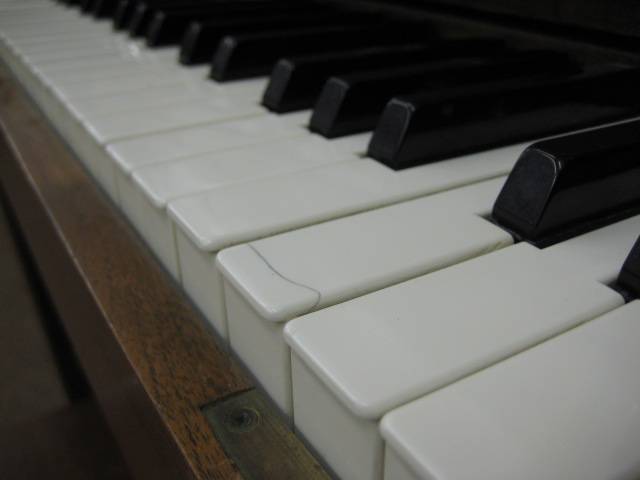 Middle C has a crack line in the top of the key - I can't tell what caused it.  All other keys look fine.  This piano is priced accordingly.  We will replace all white keytops with new plastic keytops for the increased purchase price of $2250.  You may of course purchase piano as is for $1750.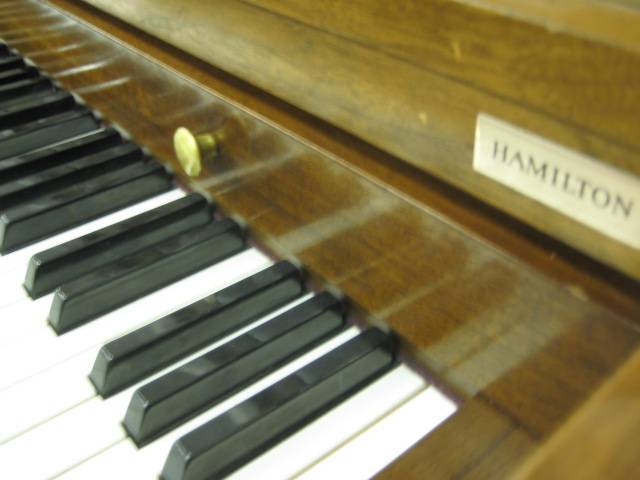 The "Baldwin" name is the center name plate above key cover. 
The "Hamilton" name plate is above key cover at right end.