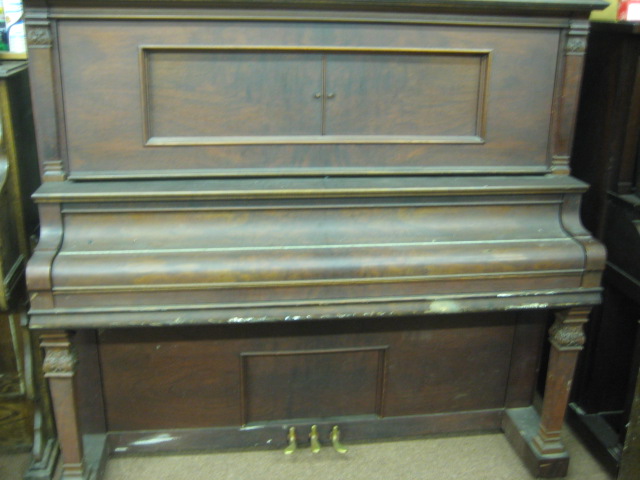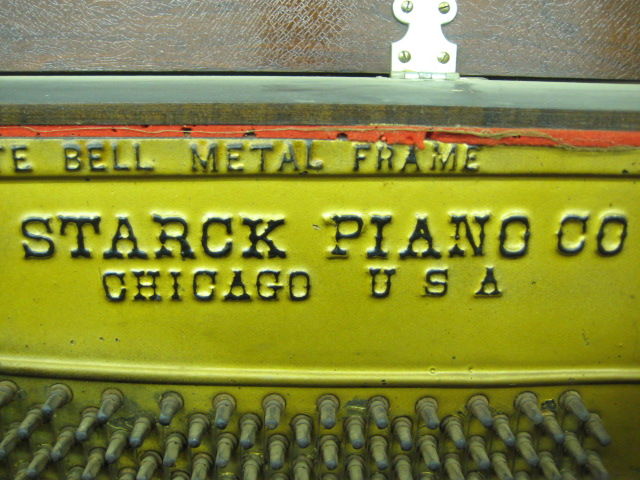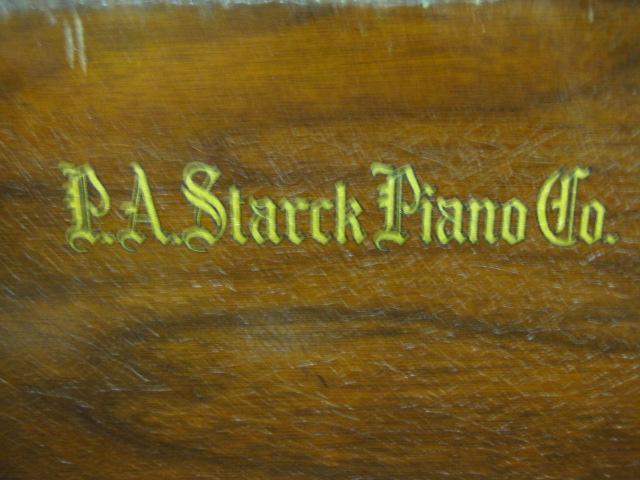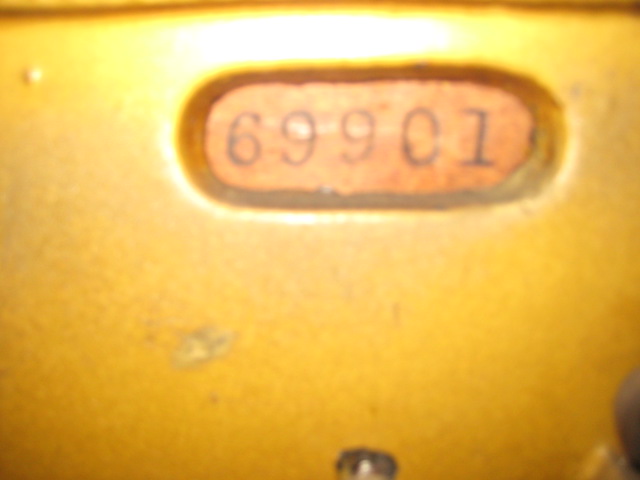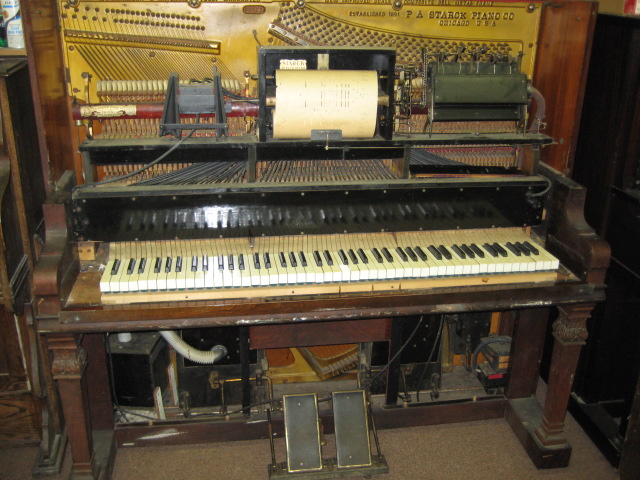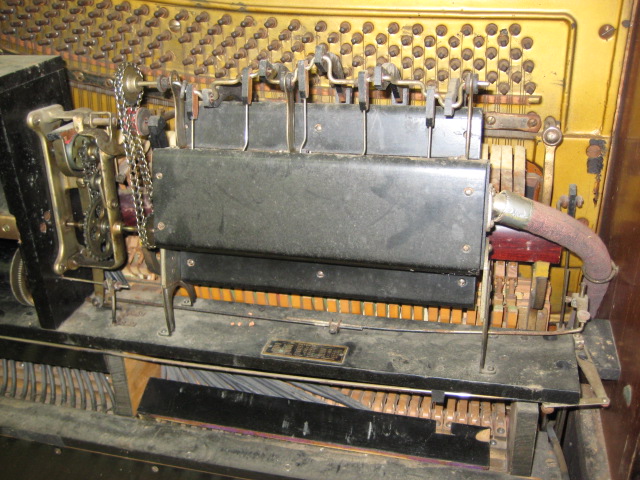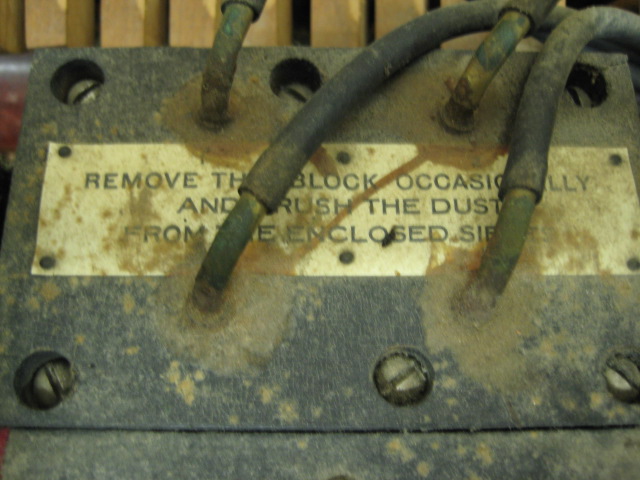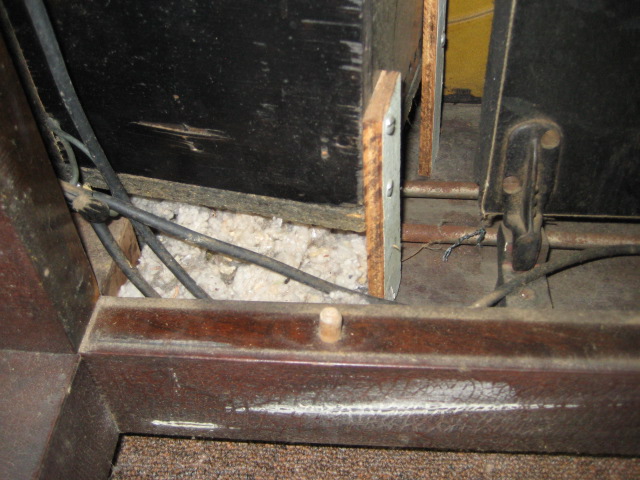 Mouse nest of fiber insulation under the electric vacuum motor in bottom of piano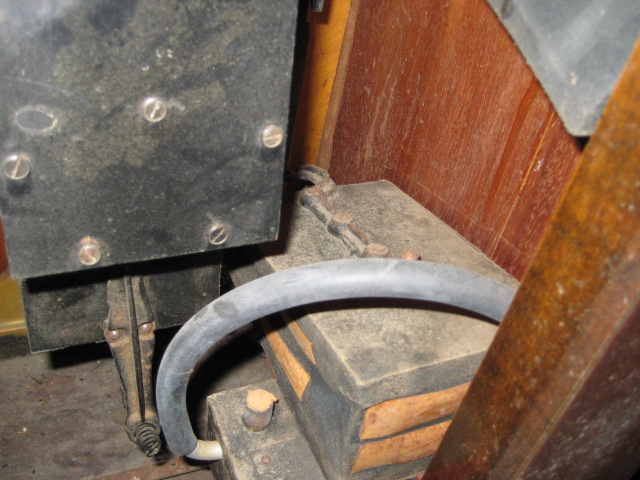 The "sustain" control was disconnected.  You can see that they had glued "stiffeners to the outside of the pneumatic to stop pluffing.  We installed the stifferners on the inside of the pneumatic when recovered.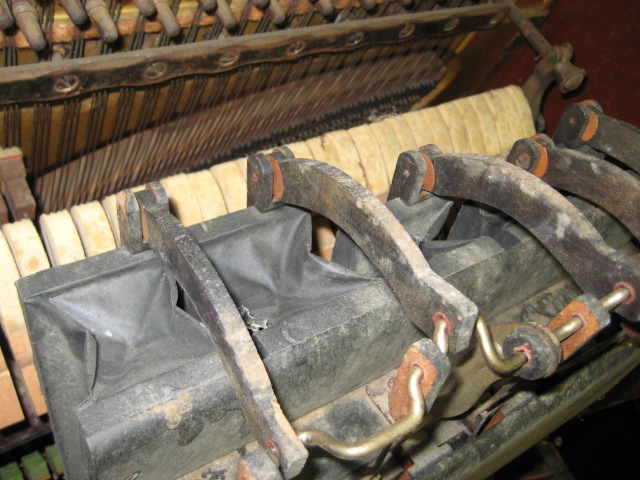 The second bellows on this roll motor is torn badly on the left side.   The 4th was also torn.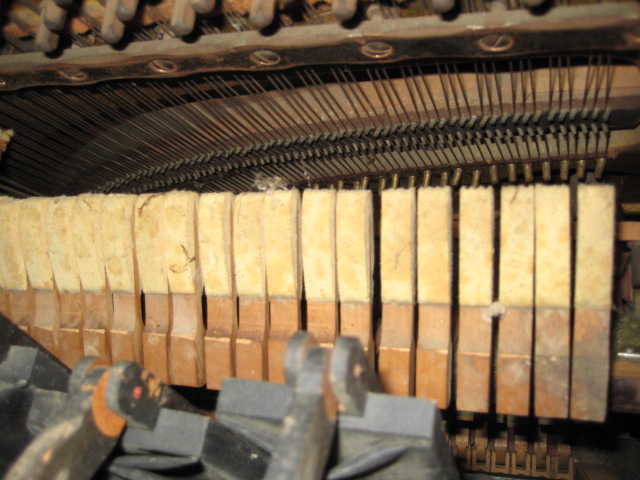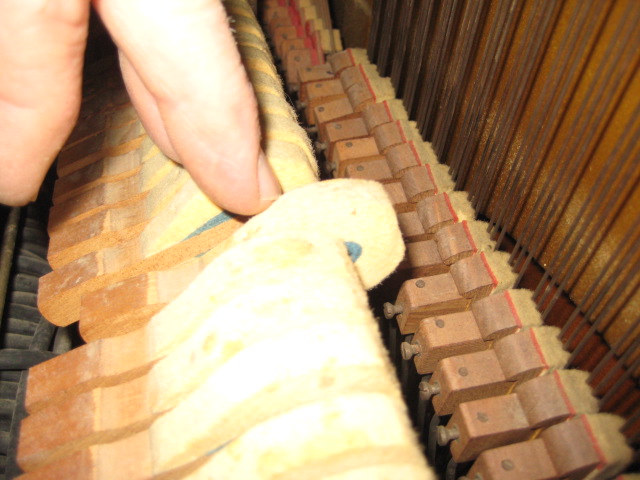 The face of the hammers were grooved enough to create a 3/4" flat face on hammers.  Reshaped crown.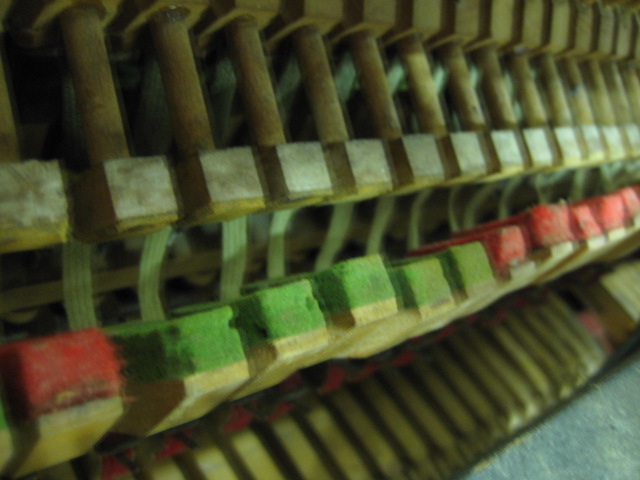 You can see that the bugs have eaten holes in the felts and that the top of action parts are very dirty.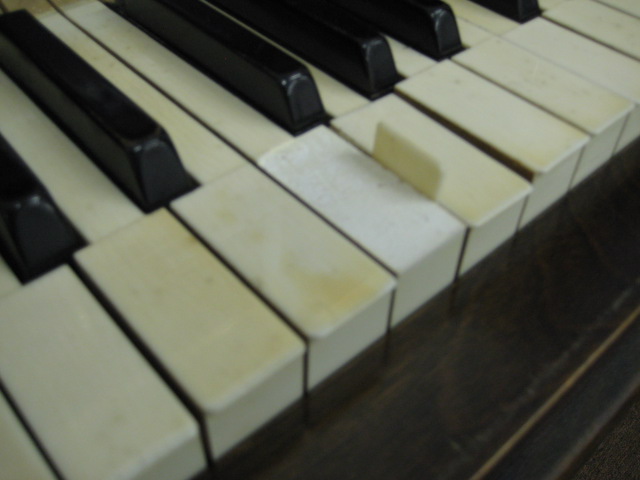 We reglued the loose ivory "head" and straightened the ivory head to the right.  It was turned sideways.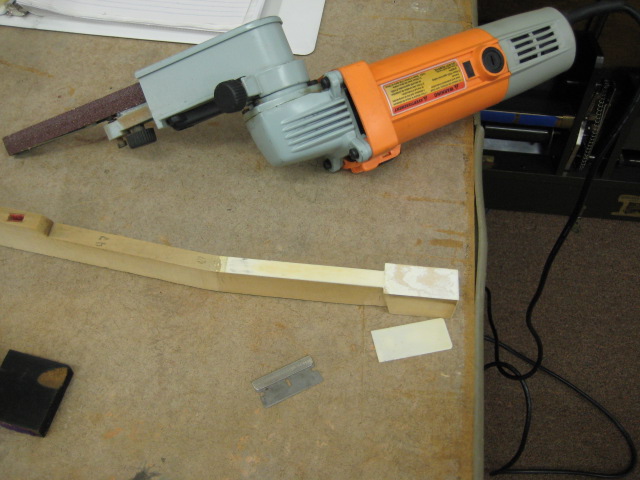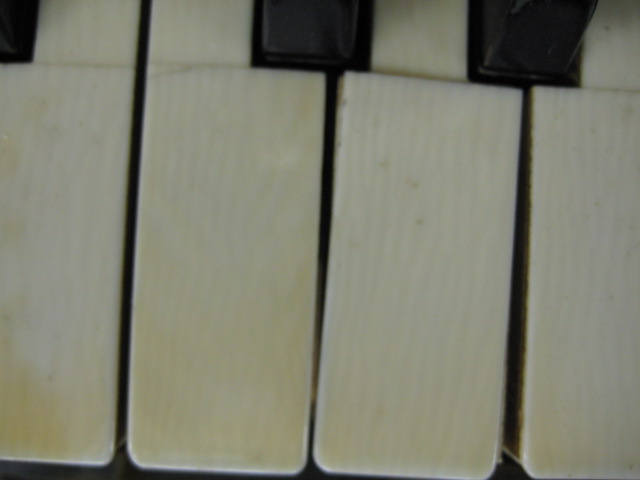 We straigtened this crooked ivory head.  Notice the heavy ivory grain on these keytops.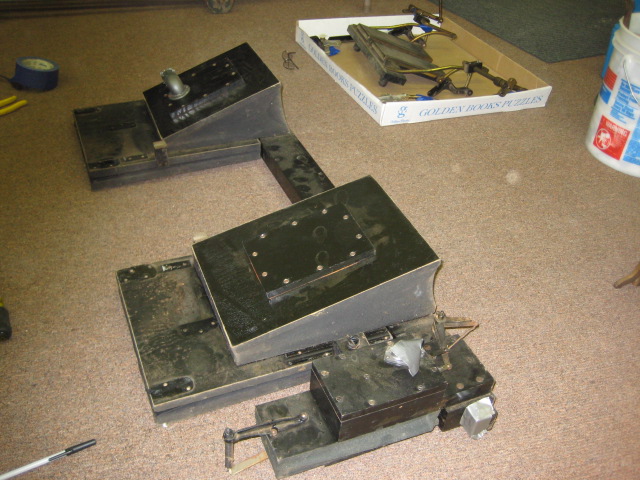 Disassembly of pumps and preparation for pneumatic cloth recovering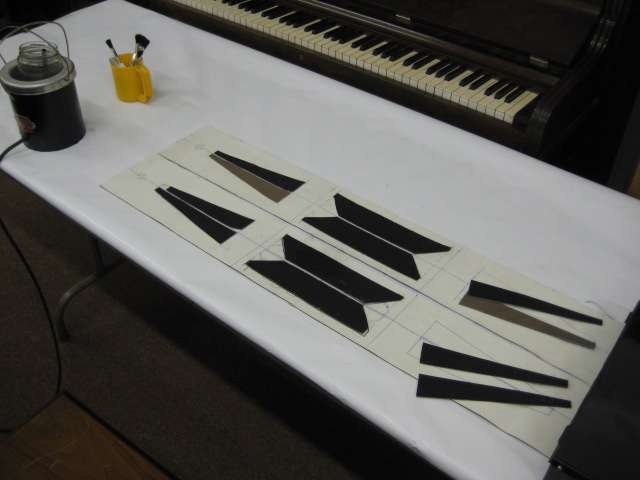 Card stiffeners installed on inside of pump pneumatic cloth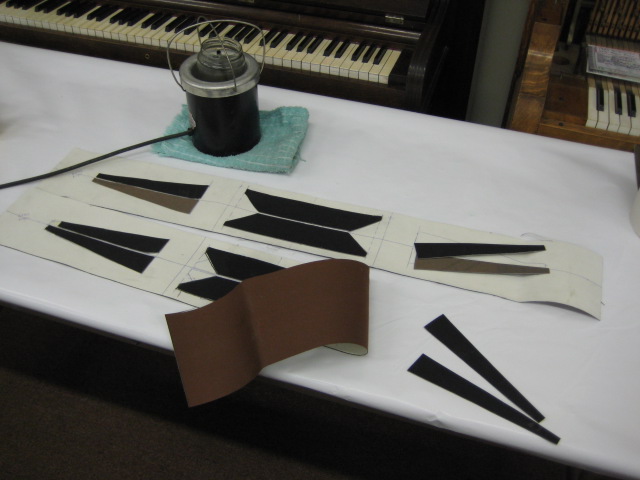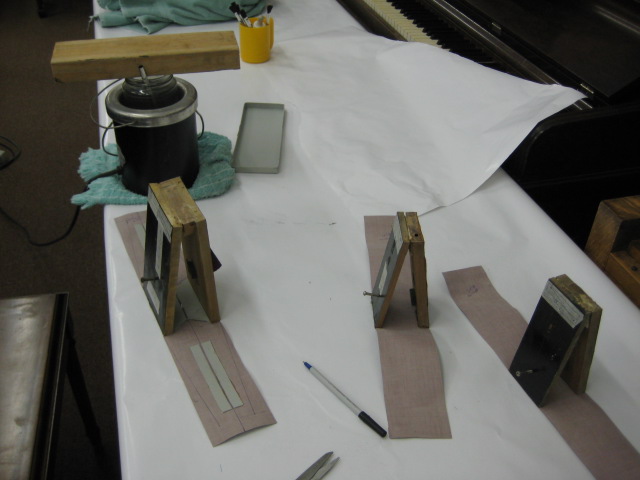 Controls and Pumps being recovered.  Cloth glued down with hot animal crystal glue.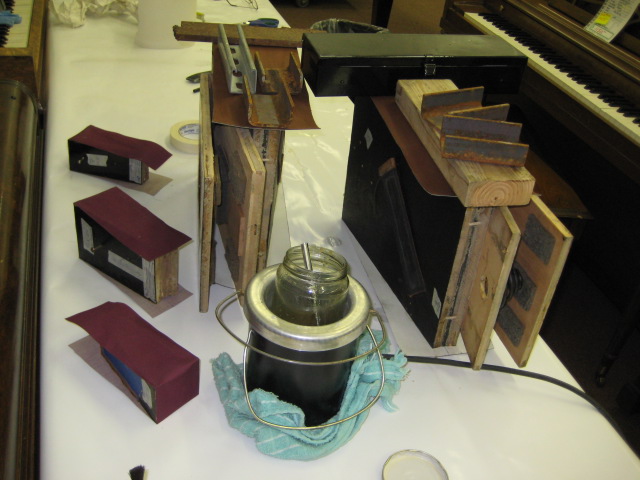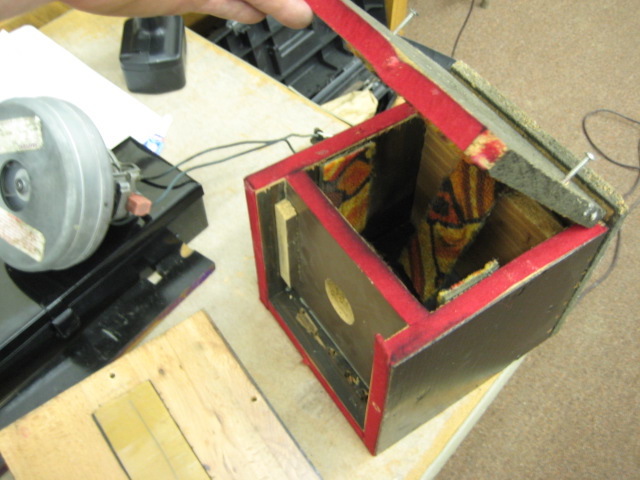 Vacuum pump being inspected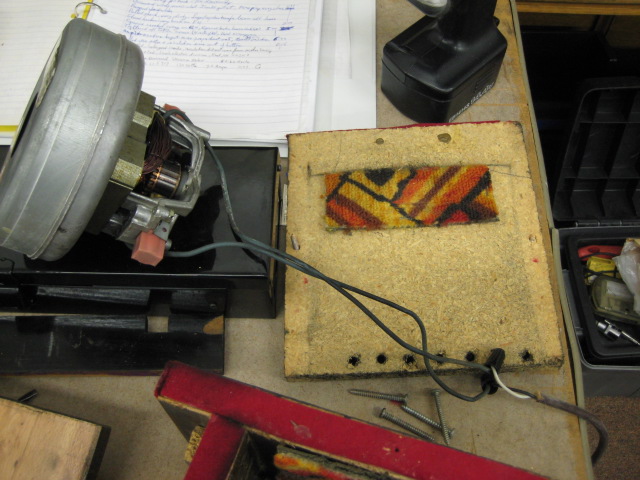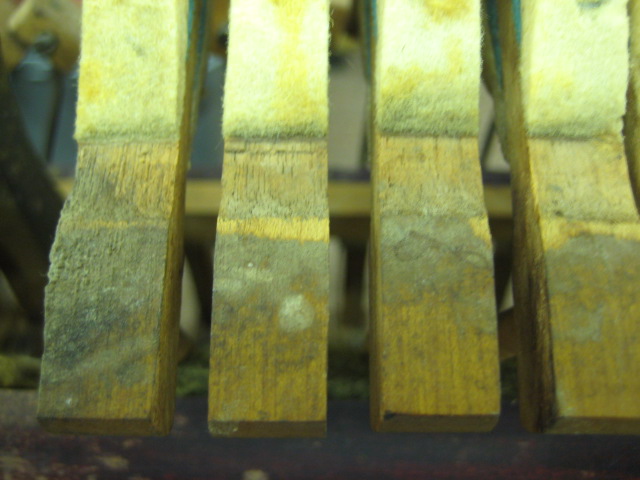 Dirt on action is scrubbed off.  The action is worn and may not look new.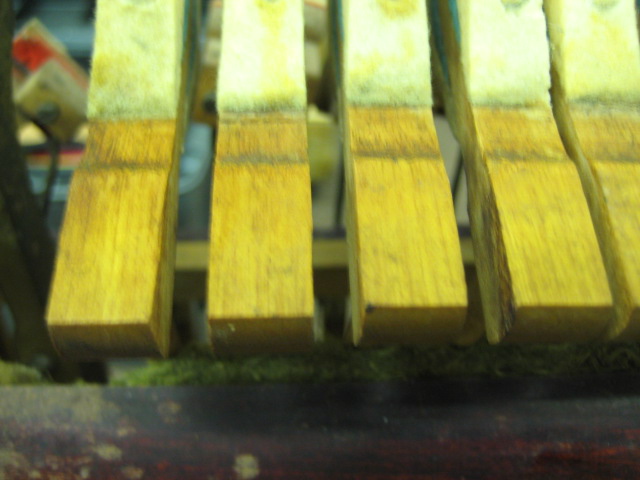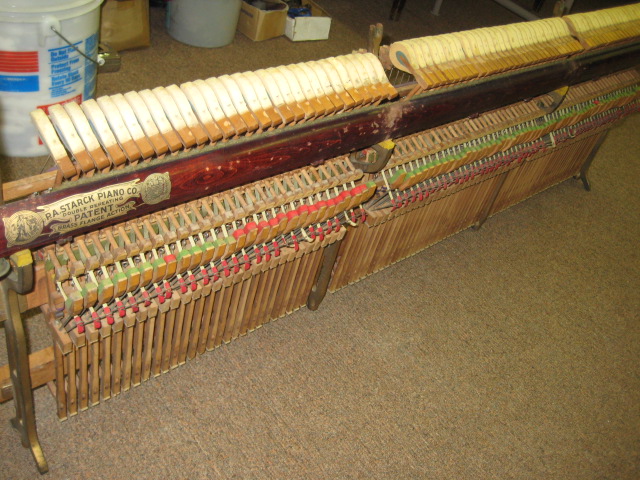 Action frame removed from the piano for cleaning and repair.