Bell Piano Co, S/N 7262 (1896)
Restringing, Exterior Refinish, New Hammers, Plate Refinished.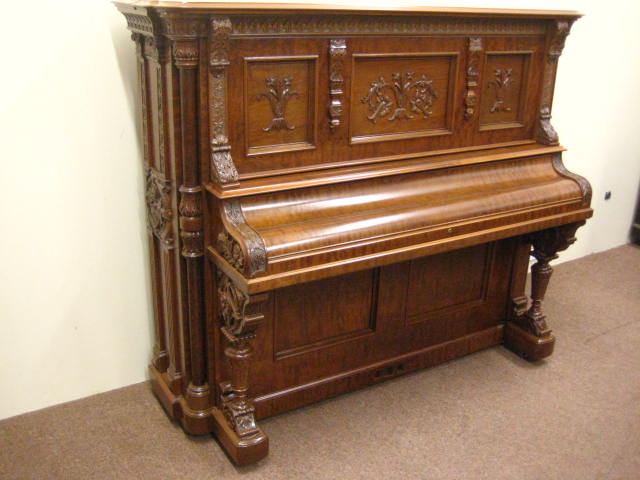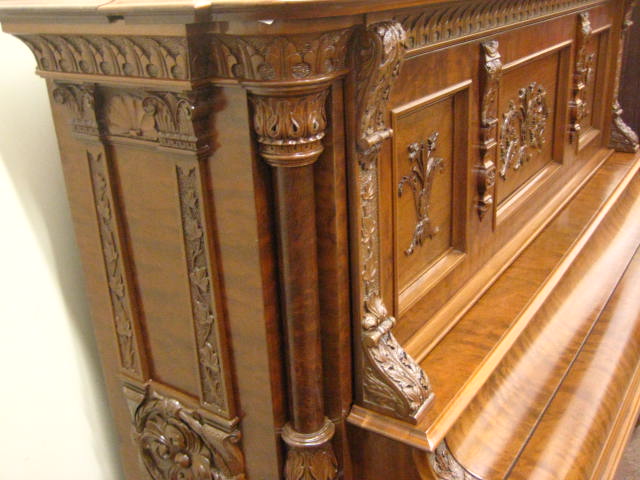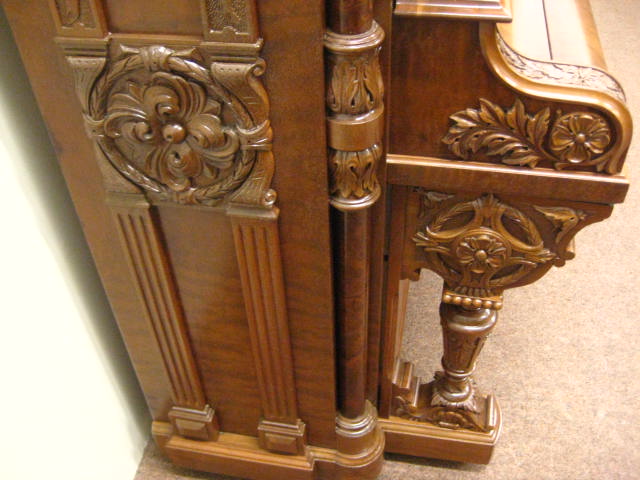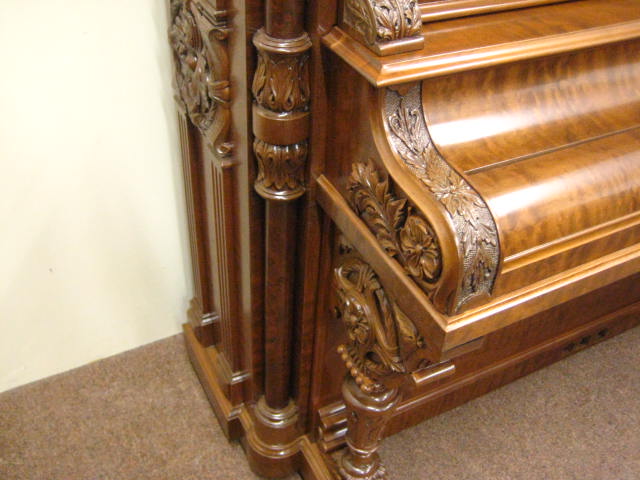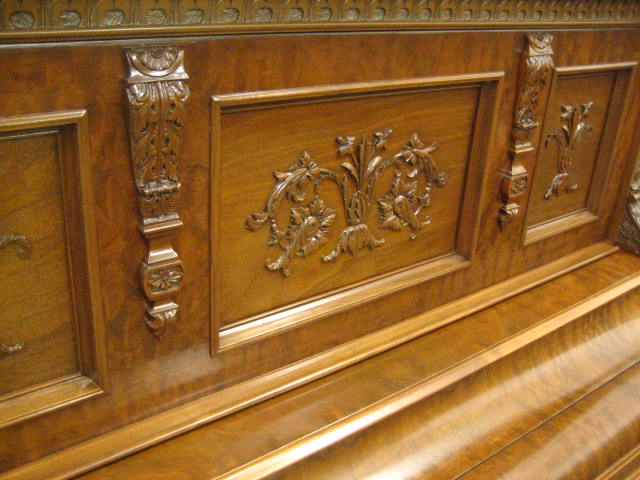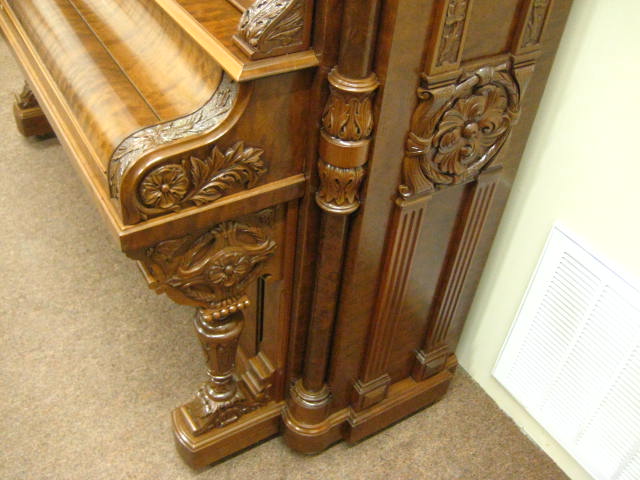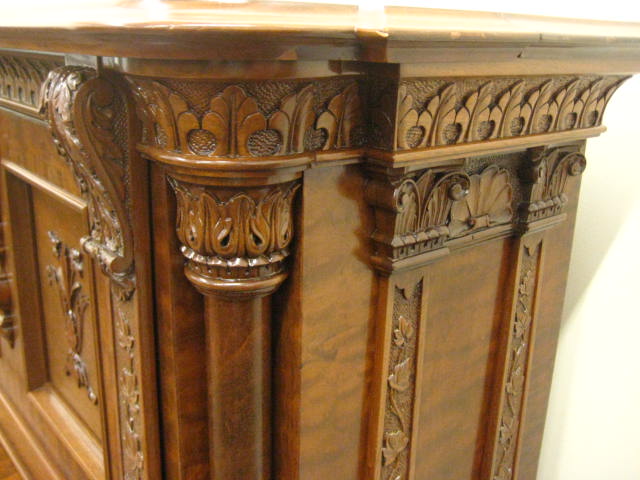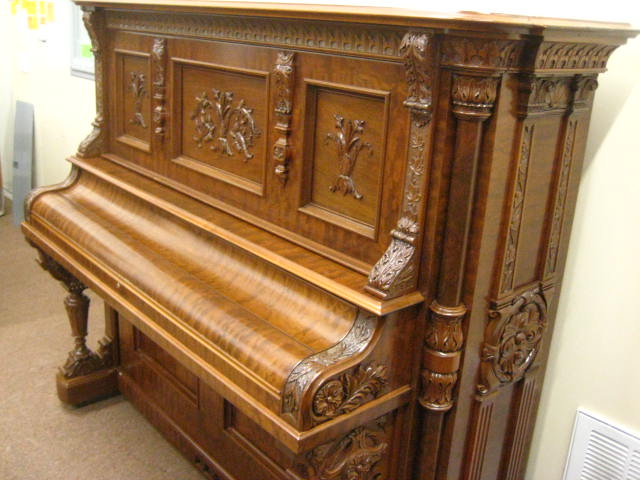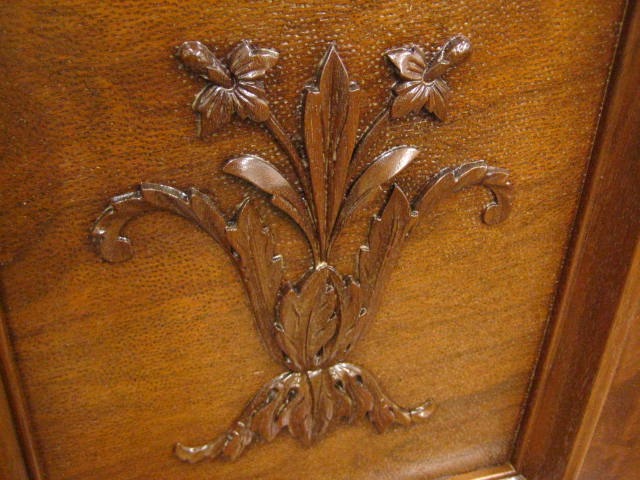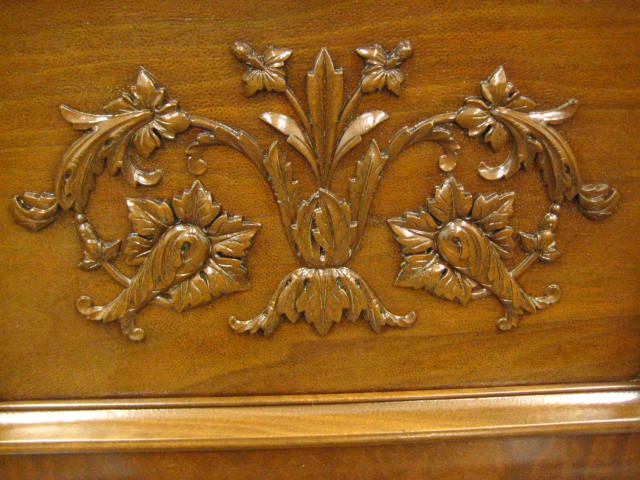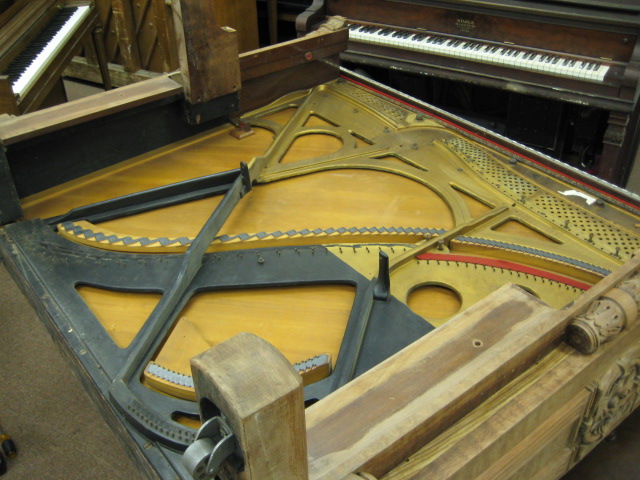 These pictures show the iron plate still in the piano and show it removed.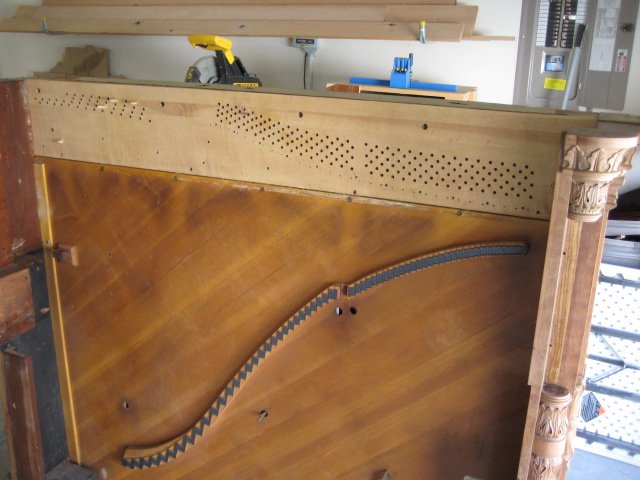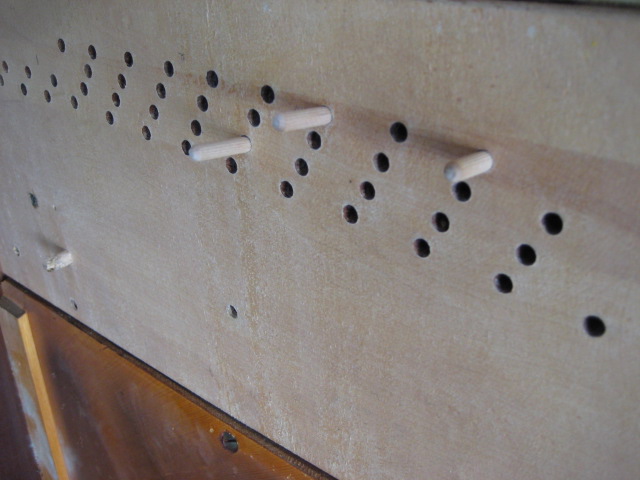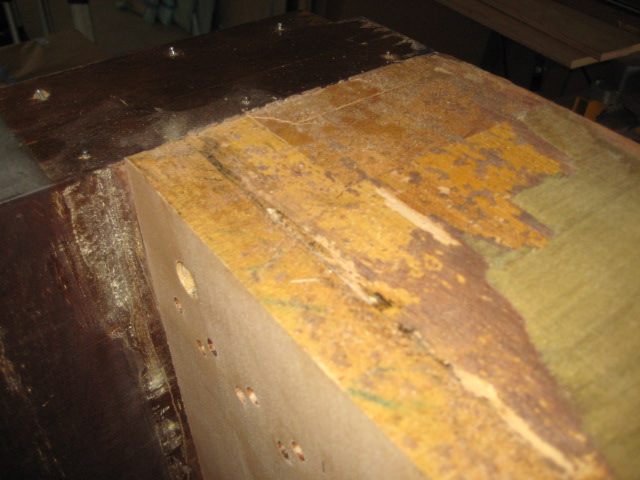 The remaining back side of pin block is still attached to the piano and is about 1" thick pure maple plank wood.  The ply wood that shows to the right of the maple is what the back pillars are attached to.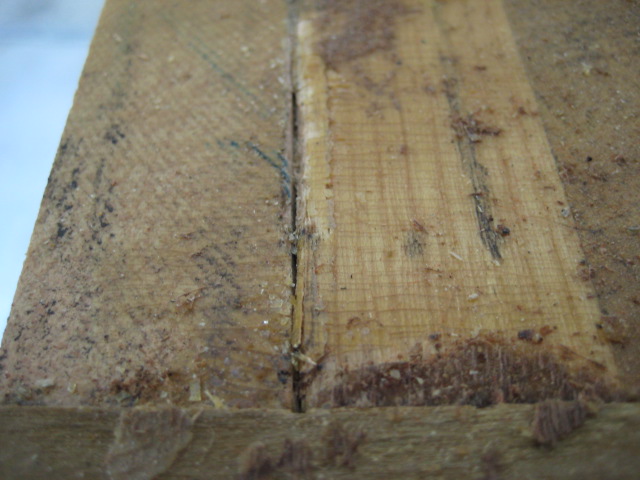 This pin block is exactly 60" long and about 8 3/4" wide.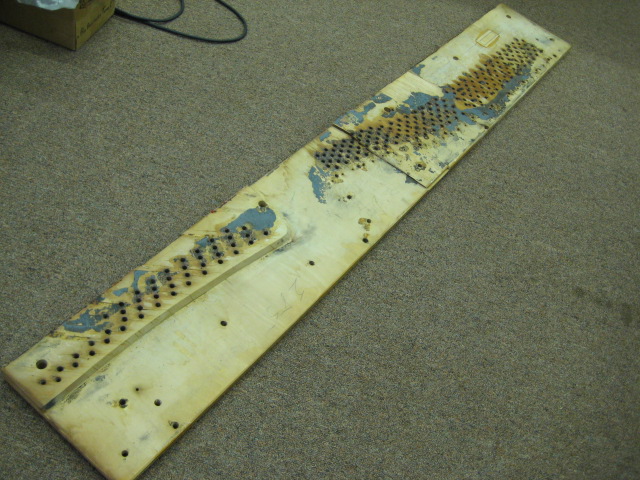 The removed section of the pin block is mostly 3/4" thick.  There is a 3/8" step up at the bass strings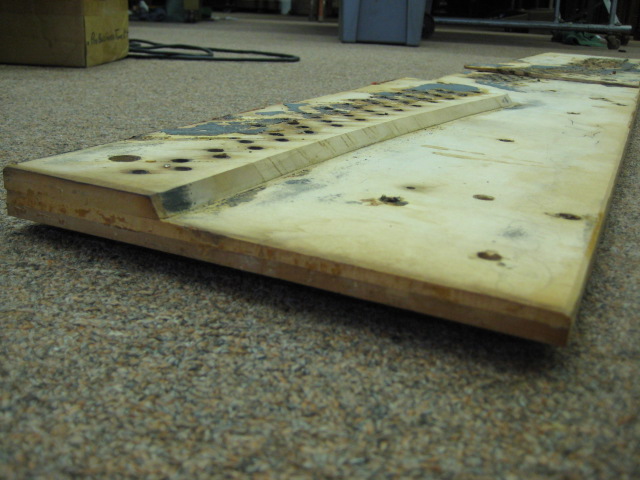 This step in the top of the pin block is 3/8" thick