1998 Chickering 5' 7" Grand Piano, Cherry Finish
Chippendale Styling, Claw and Ball feet. 

We picked this piano up from the original owner's home on the Boise bench.  She bought the piano new in Boise 29 March 1999 for over $15,000.


This piano was manufactured by Baldwin in the United States.  Stated in 1996-1997 through 1999-2000 ANNUAL SUPPLEMENT TO THE PIANO BOOK, "The Chickering line of American-made grands is new.  The two models, 4' 10" (model 410) and 5' 7" (model 507), are adapted from the classic line of Baldwin grands that was discontinued at the end of 1994.  According to Baldwin, the new models have been redesigned and structurally enhanced.  In 1998, several period-style furniture models were added to the Chickering line."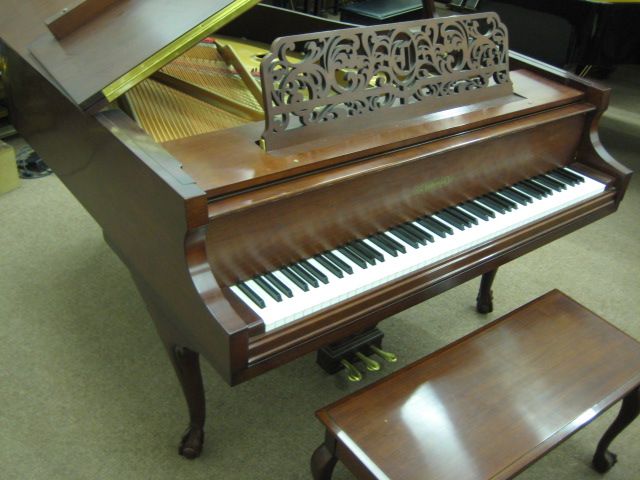 Pretty fancy music desk!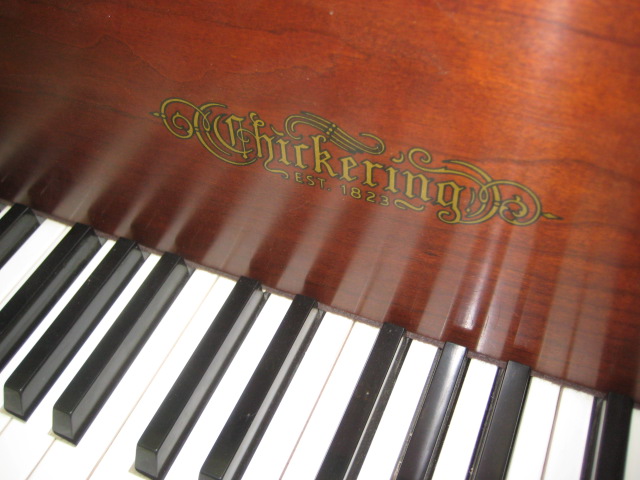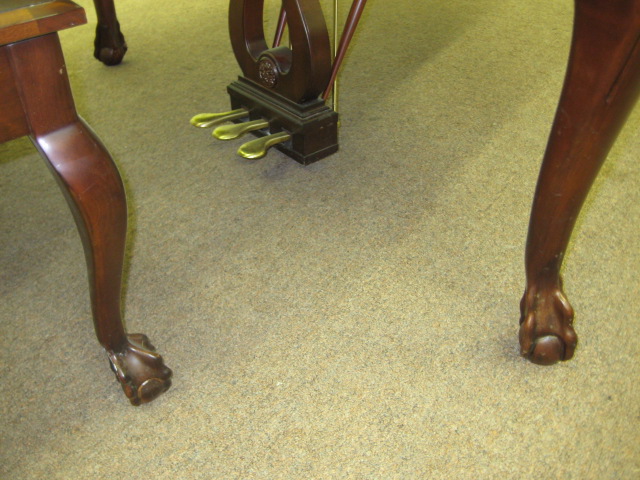 Bench and piano legs shown here together.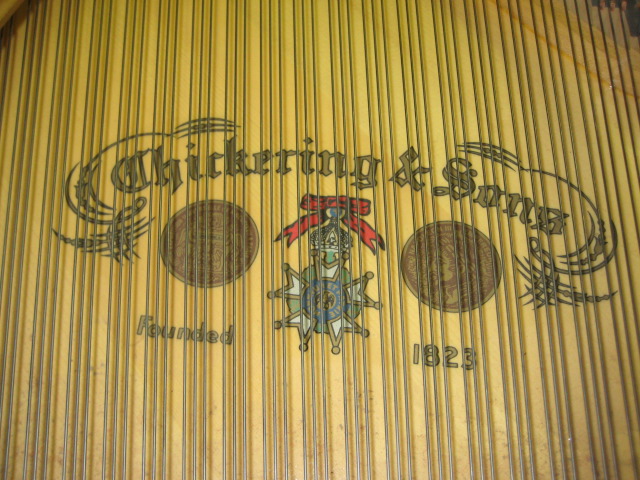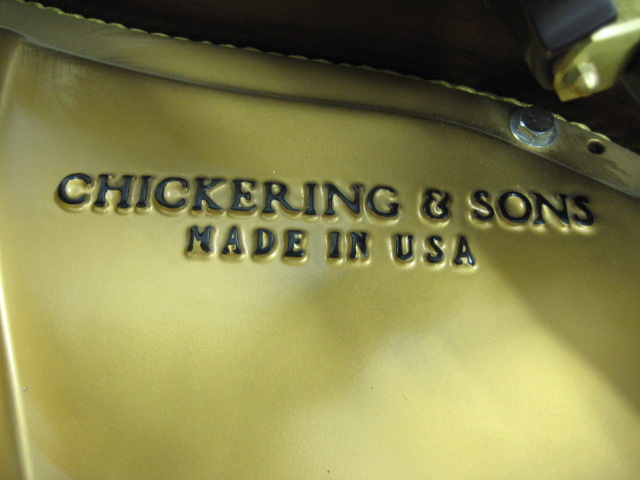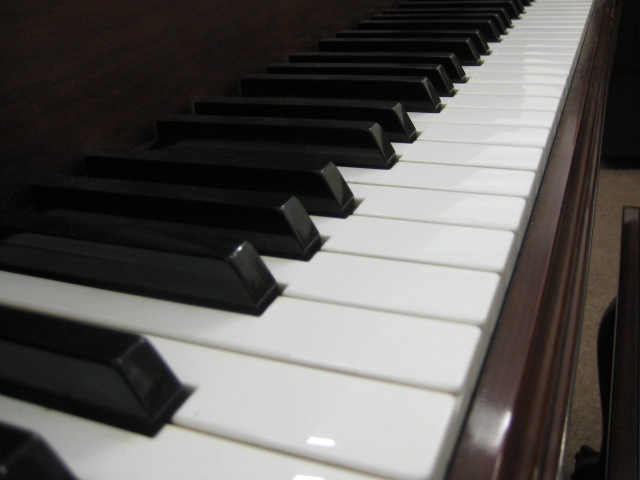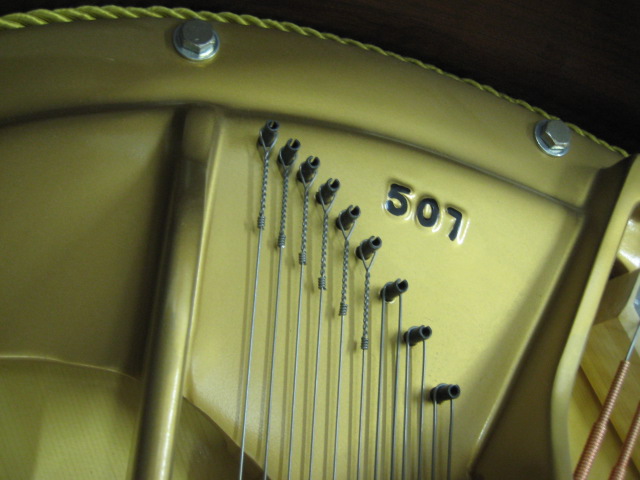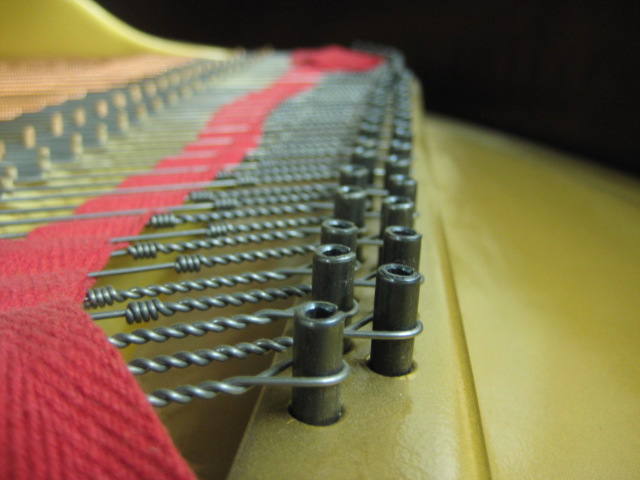 Baldwin Accu Hitch plate pins.