Welcome To Our 2019 Garden

2019  Feb 11
Noticing today that the palm trees we planted last spring aren't doing well.  There is some green still showing on one. The others are looking pretty frost brown. No way to tell till later this spring if they will all green up again and send out new fans.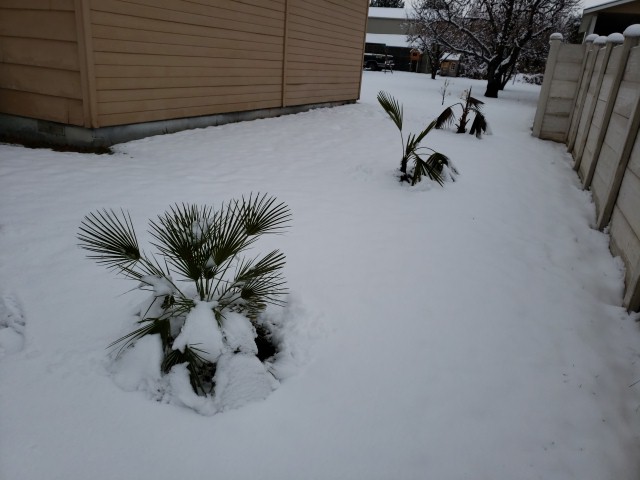 Picture of our palm trees Picture taken Dec 2, 2018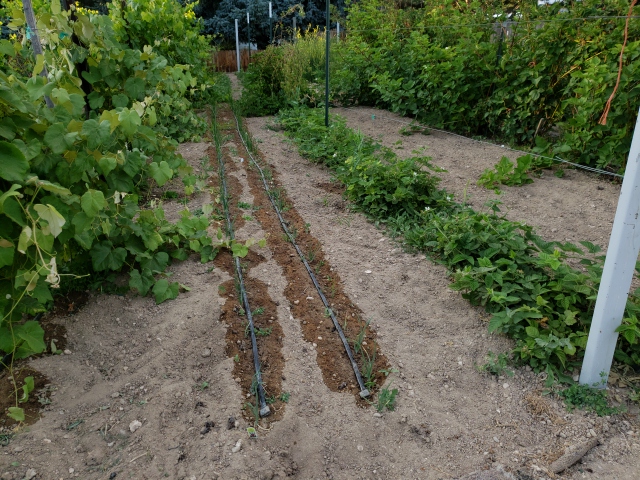 New Onions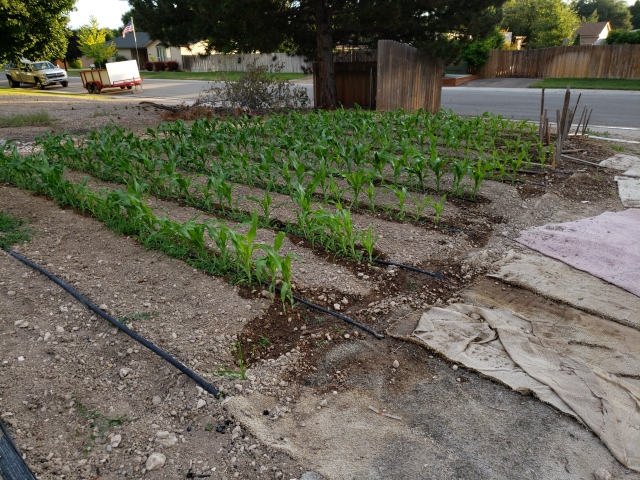 New corn came up very nicely this year right down the row.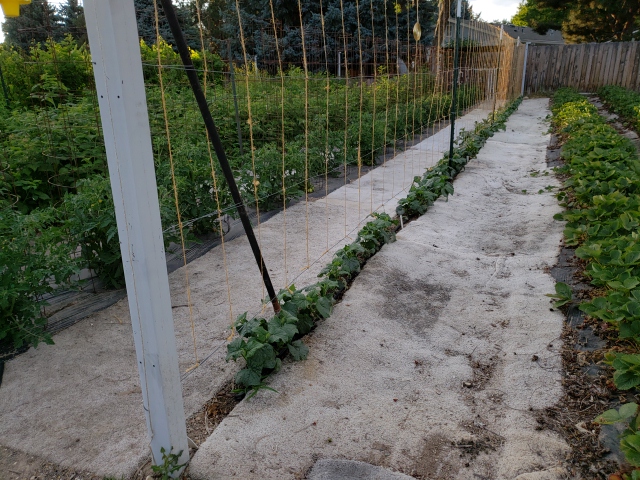 Cucumbers are just starting up the strings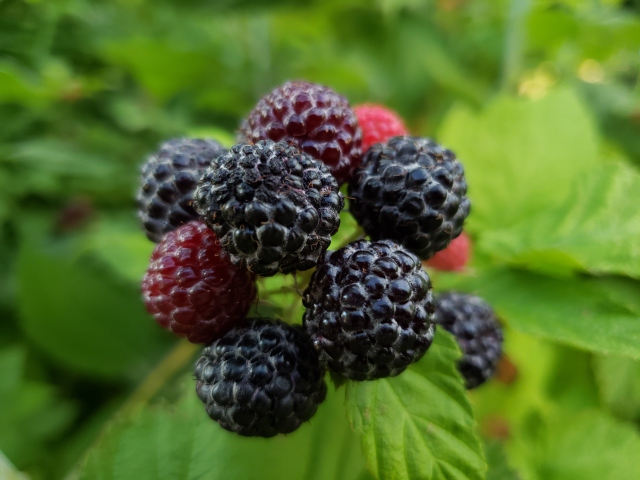 July 7th Black Raspberries (black caps)
2019 August 10
Our strawberries have been our biggest producer in the garden this year.  This is the second year for this planting. So the plants are well established and we expect big things from them.  We started picking about 25 May.  The first wave of fruit produced over 250 pounds of strawberries and ended picking about the end of July.  The early summer raspberries were just beginning to ripen.  The strawberries then took about 3 weeks to reset and start producing again.  Then again, they came on with a huge crop. There is another week left in the second crop.  So if we give them another 3 weeks to reset, there will be another big crop start up the 2nd week of September.  That means we'll get 3 crops this year. We filled 34 gallon-size ice cream buckets with whole strawberries for the freezer from the first crop.  That's beside all the strawberries we ate and shared with others. The freezer is full. So we've invited everyone we can think of to come help us keep them picked - so fun to share.

We picked our first 3 eggplant today.  The watermelon and canteloupe are almost full size.  The grapes are filling out nicely.  The Canby and Titan spring raspberries lasted about 3 weeks from July 1.  We've been picking all of the fall-bearing raspberries for about 2 weeks. They started up about the time the spring ones ran out.  There are tons of cucumbers.  Most of the cucumbers have been pruned and wound up their strings and have reached the 6 1/2' top trellis wire.  Most of the tomatoes have reached the top of their 6' tall cages.  We've picked 8 ripe tomatoes so far. The cherry tomatoes are starting to ripen regularly.

I moved a grand piano from a family in Payette, Idaho to a family in Ontario, Oregon this week.  The Oregon family runs a fun Youtube channel called GARDENANSWER.  Their yard was pretty fancy.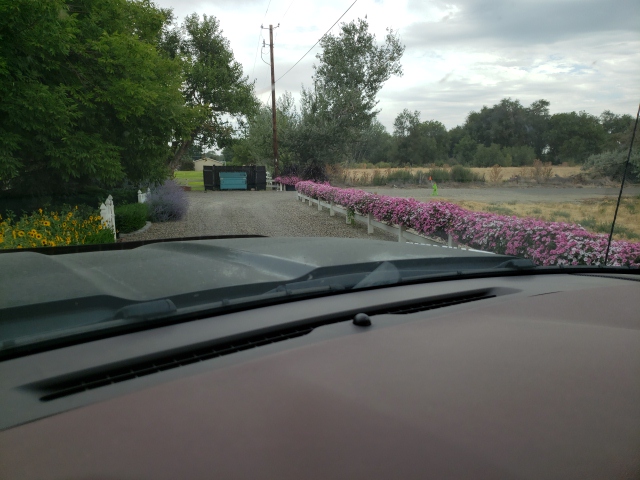 As you drive up to the GardenAnswer yard you see a huge line of pink petunias - gorgeous!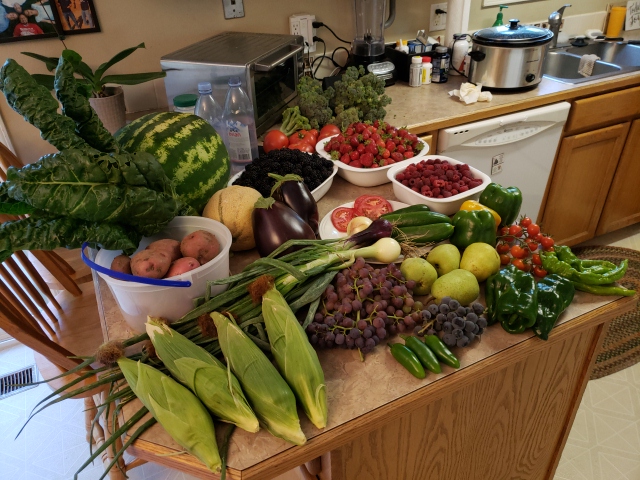 Gathered in from the garden today.  Took huge box of cucumbers to the church share table today.
Sweet Corn is ripe this week.  Swiss Chard never stops producing.
Flame and Concord grapes are ripe enough to eat now.
Jalepeno, Pablano, Portugal, and Bell peppers continue to produce nicely.
We dug one Norland red potato plant and picked a couple of eggplant.
This is our 2nd Crimson Sweet watermelon and Monte Davis' Ambrosia melon.
The berries continue to produce abuntantly - Strawberries, Blackberries, Raspberries.
It's too hot really for broccoli but it continues to give us what it can.
The pears are starting to fall off of the tree - time to start bringing in a few at at time to ripen.
Our red onions and Walla Walla yellow onions are planted in the shade of the grapes.