Welcome to our 2009 Garden Page

Early Spring
 

Old fashioned Christmas tree lights keep spring frosts out of peach trees.  We still lost most of the peaches on the one tree 6 May when temps got below 31 degrees.  We pulled these off of the tree June 12 and put them away until next year.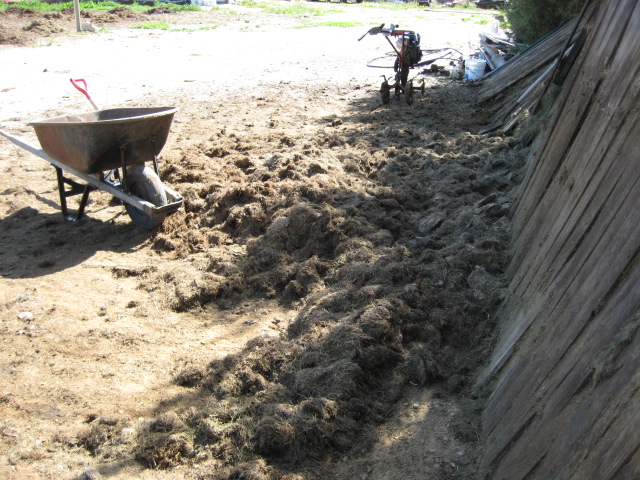 Thompson lawn service grass clippings and leaves were dropped in our yard entire 2008 season. We used a lot then.  But let it pile up at the end of the season.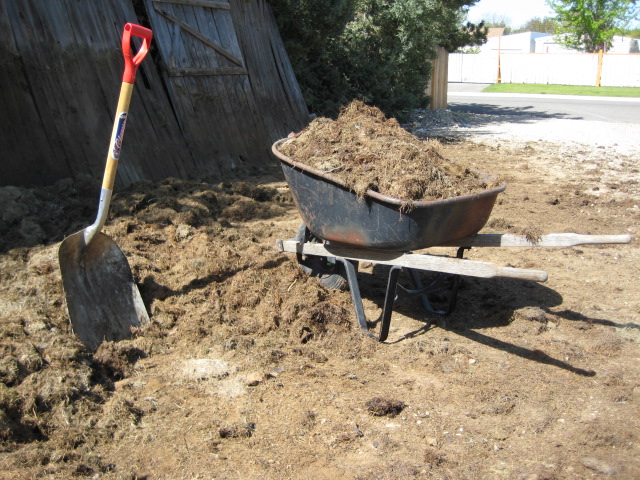 May 9th we stirred up the grass & leaves with a front tine old roto tiller.
Our tiller is a Western Auto "Wizard"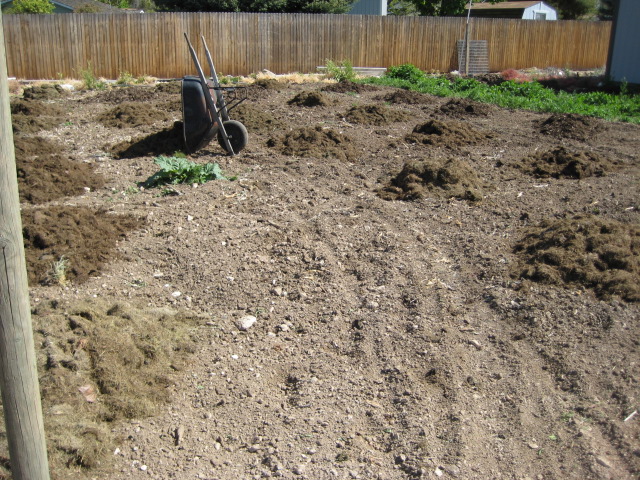 Moving compost to garden area next to compost pile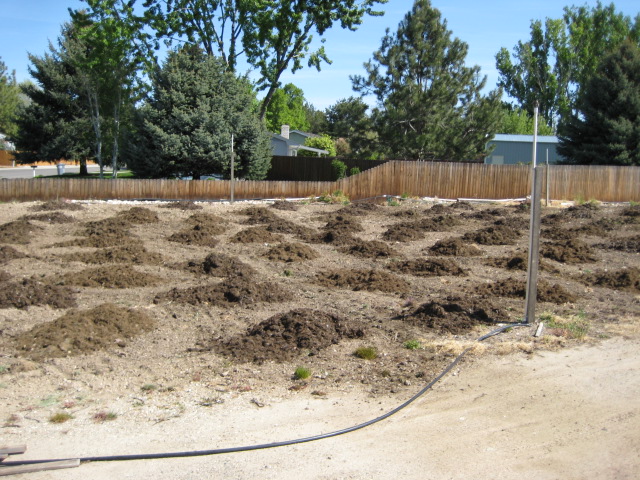 125 wheel barrows of compost were put into the garden - compost pile gone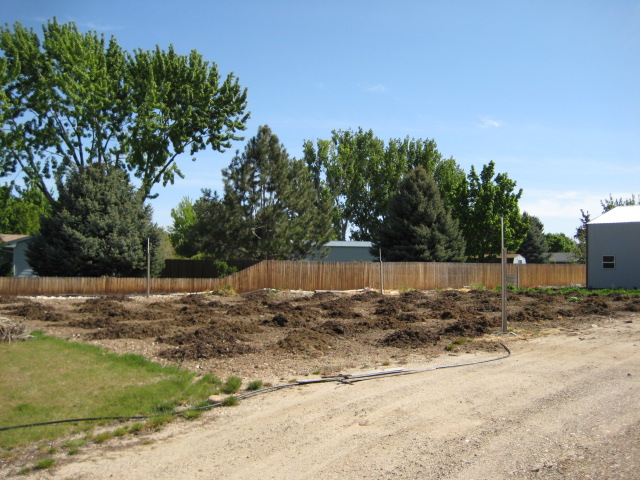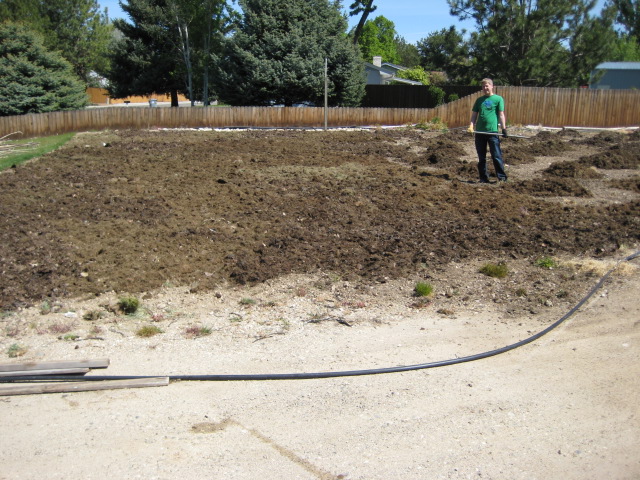 14 May our son Ryan is helping spread out the compost piles.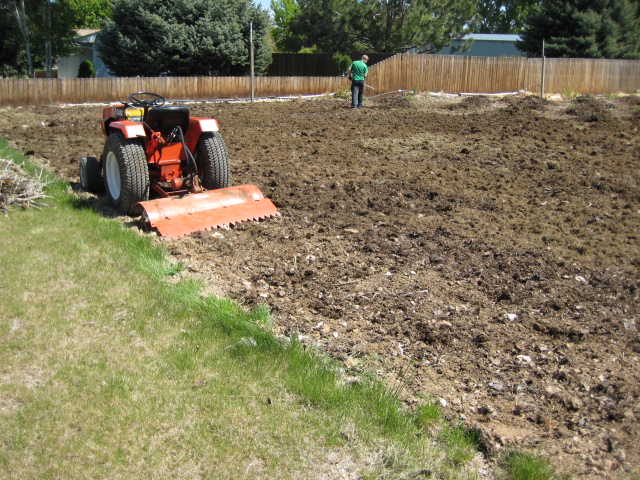 15 May A neighbor Wes Loveland brings his little tiller tractor over for a couple of days.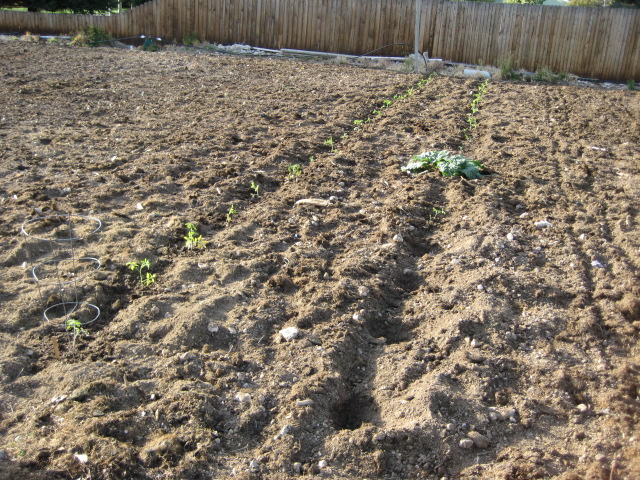 16 May 2009. The Daleys brought us 30 Big Boy tomato plants from her dads farm and greenhouse in Ontario, Oregon.  We planted them today.  There is one rhubarb plant in our garden.  We planted it from seed 3 years ago.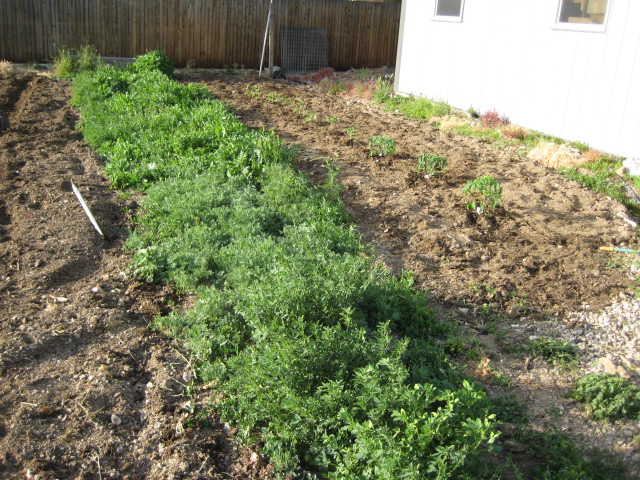 16 May.  Our friends planted 10 tomato plants between the poppies and the old shop.



We have Russett potatoes left over from last fall's harvest that we cut up and planted.  There are about 45 plantings in each of two 50' rows.  Last year we harvested 100 lbs of potatoes from 12 plants.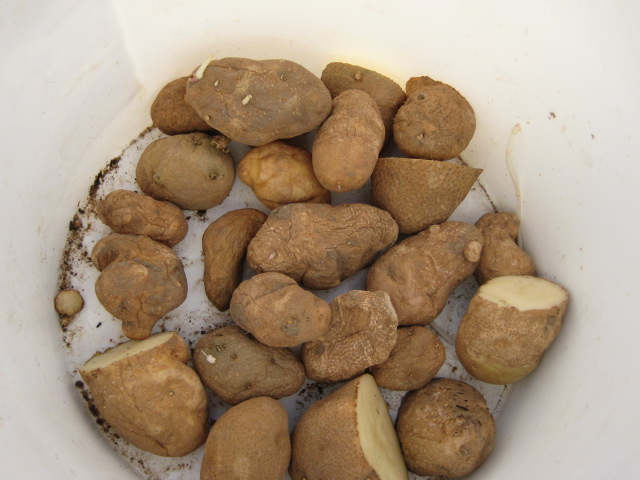 Potato seed is made by cutting up a potatoe and leaving some "meat" and at least one "eye" on each piece.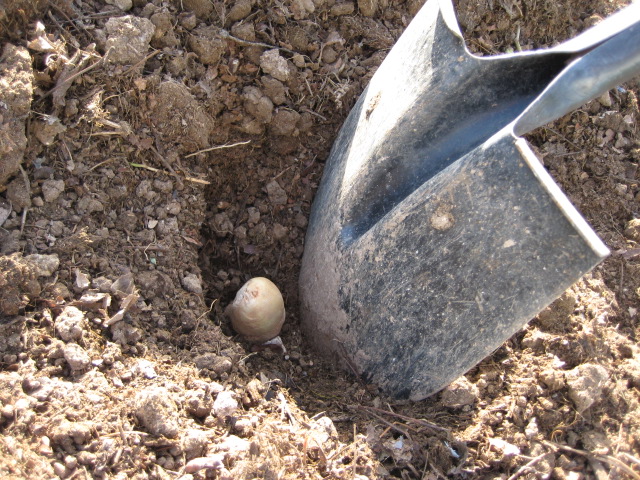 We plant the seed potato in a 3-4" deep hole pulled at the bottom of a small furrow.  As the plant grows we hill up dirt from the side to cover the plant roots (potatoes). If you don't hill them up, there is a chance that the tops of the potatoes near the ground will turn green and hard from the light.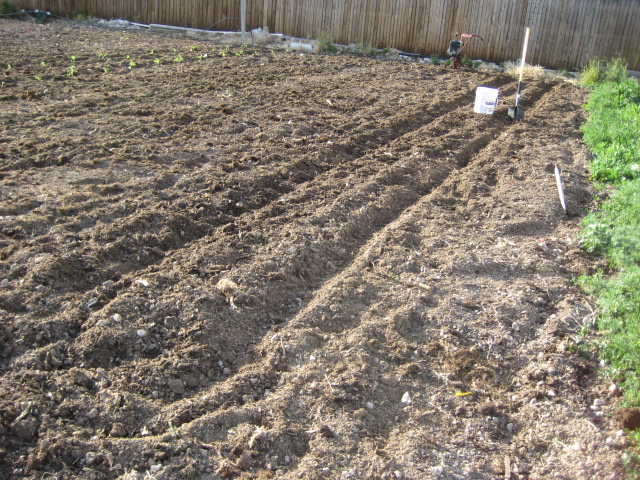 You can see the two rows of planted potatoes left of green poppies and the tomatoes in the background.

6/11/09
Finished layout of 1/4 acre garden and planted most items.

Trenched and buried east sprinkler lateral with two wires for valve operation and line location.

6/12/09 (click here) Update with Pictures
Purchased and planted eggplant, 2 Roma cherry tomatoes, Thai Basil, and 1 Early Girl Tomato, and 2 red bell pepper plants. Finished planting the main 1/4 acre garden.  Trench for west sprinkler lateral almost complete.

6/13/09
D & B Supply in Meridian is starting to offer 30% off of its vegetable plants flats.  I bought 48 tomato plants (Celebrity, Early Girl, Fantastic) for just over $ .34 each.

We planted a couple of well established Fennel plants.  Alex and daughters began stringing up cucumbers by installing poles and wires for trellis.

We finished the west lateral sprinkler trench, reconnected lines, filled in trench, and tested the sprinkling system.  Looks good.  Improvements will be made later.

6/30/09 (click here) Update with Pictures

7/1/00
We have had lots of cherry pickers this week. We borrowed a 16' orchard ladder from the Andersons 2 weeks ago.  We will be returning it to them in the next week.  Today we are noticing a larger number of cherries with worms.  Some branches have no worms and some branches are about 15% wormy.  The trees are loaded with cherries.  We can't eat any more and we have have called everyone we can think of to come pick.  We don't spray the trees.  The worms are the price we pay.  But we don't have to worry about washing every cherry before eating them.

Alex and family have been picking small cucumbers for over a week.  Pees are up 10".  The tomatoes are doing very nicely.  Some are over 3' tall.

All early planted tomatoes and potatoes are blooming.  The later tomatoes from D&B are still only about 8" tall. 

Everything that is going to grow is up.  The onions, carrots, flower seeds etc are up 1 1/2".  The corn is up 3-5".  The radishes are 4-5" tall but no bulb yet.  The marigolds are busting out into bloom and still increasing the plant size.  The strawberries are about done.  Our son David put bags on a number of apples the other day.  The far tree must have bloomed earlier and got frosted because there are hardly any apples on it. The front apple tree has a good crop. Some have worms already and we are not bagging them.

7/18/09 (click here) Update with Pictures

8/3/09
We had Ed Thompson Landscape bring a load of grass clippings Saturday morning.  I tilled again between the rows today. We will then put a layer of grass mulch between the rows.  The grass smells pretty strong so I may have to till this batch in and have them bring some fressh clippings for mulch.

8/15/09
We picked 10 pounds of blackberries and gave them to Peggy's parents for freezing.  We picked and froze twice that amount last weekend ourselves.

8/20/09
Many apples and pears have already fallen to the ground. We feed thme to the neighbor's horses.  We picked all of the pears from both of our trees today.  We are now waiting for these 10 boxes of pears to ripen.

8/22/09
We picked the last of the peaches off of the early tree.  There were only a few left and only less than 40 or 50 to begin with.  The other tree's peaches started turning color today.  It's branches are going to need support.

We picked 9 boxes of plums from the tree last Saturday and took them to the church garden share table.  Each box contained (3) 1 gallon icecream pails filled with plums  We picked 6 boxes of plums yesterday and processed them this evening into 52 quarts of juice.  We filled a large pot and covered the plums with water.  We learned from the first batch that you can't fill the pot because the plums expand and float above the water.  They needed to boil for 30 - 45 minutes - enough to almost completely dissolve the plums. We then strained the skins & pits and bottled the fruit juice.

The squash bugs hit a couple of our zucchini plants the last couple of days.  Today we sprayed all of the zucchini, yellow squash, spaghetti squash, acorn squash, hubbard squash, and pumpkins with Sevin.  We will check in a few days to see if we need to respray.

8/29/09
We canned just under 1/2 of our pears - 30 or so quarts.  We gave the other 1/2 to two ladys who wanted to can some.  We picked 10 boxes of green pears from the 2 trees bout 2 weeks ago.

9/14/09
We picked all of the peaches from the 2nd (east) tree and canned 28 quarts.  It was a small crop because of spring frost.

9/15/09
We finished three big batches of salsa. All of the tomatoes, onions, and peppers are ripe and have been for a few weeks.  The later 3 rows of our sweet corn ended up being field corn.  We are feeding it to the cow behind the neighbors house across the street. The seeds were not a correct germination.  Our 3 rows of early corn is getting to be too ripe now to eat on the cob and is ready to be processed into freezer bags.

10/01/09
Last night the valley was hit with its first frost and 32 degree temperature.  We harvested all that was remaining in the garden except the potatoes.  Almost every year that we've lived in Boise, the first frost of the year happens between 9/25 and 10/01.  The temperature doesn't have to drop to 32 degrees for frost to occur. Then the weather warms up for a month before the consistant cold days of November.

10/17/09
Since 10/01 there have been a couple of minor frosts but the weather has been mild and a bit rainy.  Today was 76 degrees and probably the warmest day of the fall.  We have 3 pears left from our trees.  They are perfect for fresh eating and taste so good.  I have included here a picture of the church garden share tables.  We weren't the only ones bringing excess garden produce.  Someone brought cookies left over from a bake sale one week. Someone brought uneeded bottles of bbq sauce another week.  Someone brought a box of clothes once.  The tables are still active this month but will be tapering off in activity.  We cut open a large Klondike watermelon yesterday.  It was perfect.  We have one more watermelon left.


 

25 October 2009 (click here) Update Pics

Yesterday the leaves were falling like snow.  We lost half of our leaves on some trees in one day.  See pictures in the date link above for fall colors and garden update.  We have half of a watermelon left and it has been very good.  Very light rain a couple of times a week has been surrounded by beautiful weather most days.  We blew out our sprinklers last Wednesday with our little air compressor.  This little air compressor probably won't last another year.  We also put away the window a/c units that we use in our home.